Friends of the Salon
Friends of the Salon is an extension of our more formal events, focusing on facilitating similar discussions, but in more intimate settings. Because of the limited capacity, attendance is per reservation only, though the tickets are free. You can purchase drinks at the bar of Karl der Grosse and take them into the function room.
5th June, 7PM, Karl der Grosse
Topic to be announced…
Details coming soon…
---
What should we discuss next? Nominate a topic!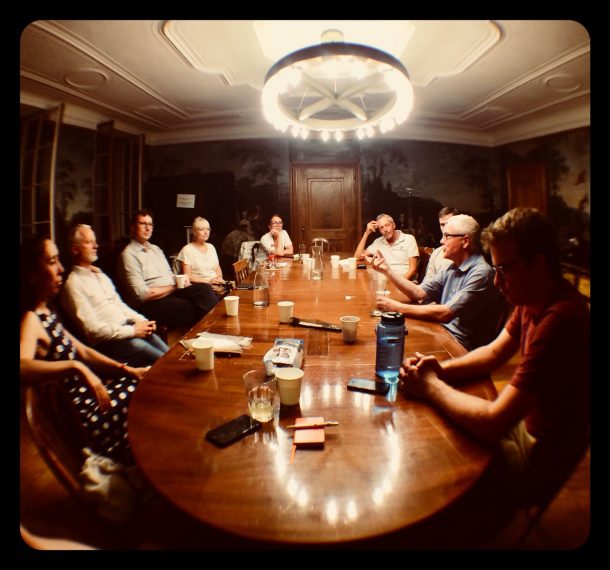 Topics and Formats
Typically we discuss two topics at one session. One of these we shall be selecting beforehand and announce it with the invitation, the other we'll decide on spontaneously.
Some current issues that might be of interest include:
Is politics dead? Should we reinvent it?
Does the EU have a long-term future?
Identity politics: what is acceptable, what isn't and why?
Technology: traffic jams in the air, AI and ethics, energy and the environment.
Do an artist's crimes taint their work?
Hate is heavily policed – but is it right to criminalize emotions?
What do we mean by 'free speech'? Are there limits to it?
Do gender quotas result in poorer quality appointments?
Is our mind a product of bio-chemical reactions only?
Can we have privacy in the age of the internet?
Contemporary events in historical perspective.
Any topic of interest, feel free to bring your own 🙂
Join us there!
History
Just for the sake of completeness, here are the dates of our past 'friends' events:
24 November 2015
11 April 2016
23 June 2016
18 January 2017
23 March 2017
16 May 2017
23 October 2017
20 February 2018
16 May 2018
12 September 2018
12 December 2018
25 March 2019
Thanks to you all who came around!