Friends of the Salon
Friends of the Salon is an extension of our more formal events, focusing on facilitating similar discussions, but in more intimate settings. Because of the limited capacity, attendance is per reservation only, though the tickets are free. You can purchase drinks at the bar of Karl der Grosse and take them into the function room.
12 December 2018, 7PM

Is ageism the only socially acceptable discrimination left? Is the generation gap an insurmountable cultural chasm? Whatever happened to the respect for the "Old and Wise" or 'Elders and Betters"? Is the rapid technological and societal development sufficient reason to bypass the past? What will we discard in that rush?
What about the future of pensions, which are becoming harder to finance, as old people increasingly out number the young and our economies perpetually stagnate? And how comes the government wants women to retire at 65 years of age instead of 64 when employers are more and more inclined to 'early retire' women at 60 and below?
Should old timers be relieved of the vote so that they can no longer, as some claim happened in the UK over Brexit (see: We should ban old people from voting), selfishly scupper the future of the youth? Will a generation growing up under a Cult of Youth find itself in a saner world with more happiness and opportunities? Or is this simply a wet dream for the cosmetic surgery industry and a nightmare for the rest of us? Why is our latent fear of ageing becoming ever more manifest? Join us, let's discuss this…
And if we'll get to a second topic, we shall choose it on site.
---
What should we discuss next? Nominate a topic!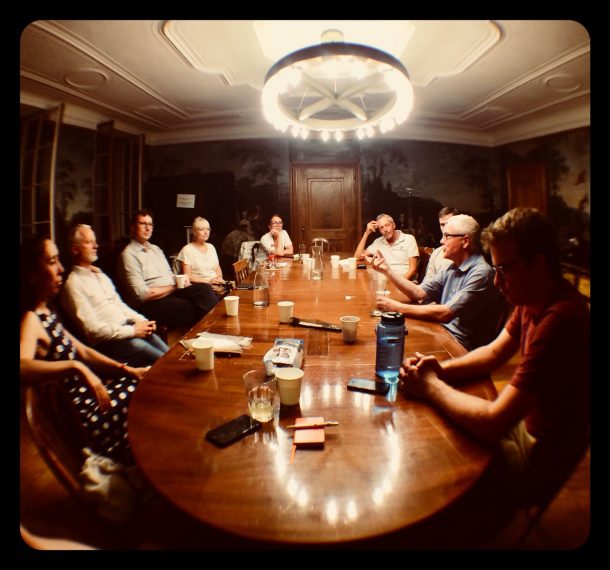 Topics and Formats
Typically we discuss two topics at one session. One of these we shall be selecting beforehand and announce it with the invitation, the other we'll decide on spontaneously.
Some current issues that might be of interest include:
Is politics dead? Should we reinvent it?
Does the EU have a long-term future?
Identity politics: what is acceptable, what isn't and why?
Technology: traffic jams in the air, AI and ethics, energy and the environment.
Do an artist's crimes taint their work?
Hate is heavily policed – but is it right to criminalize emotions?
What do we mean by 'free speech'? Are there limits to it?
Do gender quotas result in poorer quality appointments?
Is our mind a product of bio-chemical reactions only?
Can we have privacy in the age of the internet?
Contemporary events in historical perspective.
Any topic of interest, feel free to bring your own 🙂
Join us there!
History
Just for the sake of completeness, here are the dates of our past 'friends' events:
24 November 2015
11 April 2016
23 June 2016
18 January 2017
23 March 2017
16 May 2017
23 October 2017
20 February 2018
16 May 2018
12 September 2018
Thanks to you all who came around!