An Evening With…
Our "An Evening With…" events are exclusive debates with a renowned expert on a given topic. The audience is limited to ensure intimacy, intensity and depth of the conversation, so do not wait when tickets are issued!
Can we deplore the artist but love the art?
Kevin Spacey, Roman Polanski, Woody Allen, Chris Brown and other artistic figures have had their work boycotted as a result of their actions. Should artists and audiences stay clear of Israel? Should the alleged, dead pedophile Michael Jackson's music be banned from the airwaves? Can it ever be possible to appreciate Wagner without reference to his antisemitism and nationalism? And is antisemitism in the arts respectable once more? What's what to make of it all?
23 September 2019, 7PM, Karl der Grosse
An Evening With Alan Miller, Co-founder, Night Time Industries Association (NTIA); TV and film producer, Instrumental Pictures.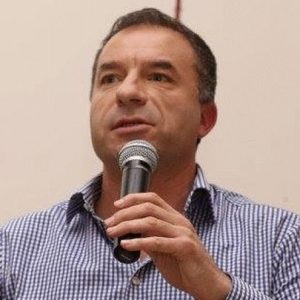 Alan Miller is the co-founder of London's Old Truman Brewery cultural business center a 10-acre site in London with over 200 companies, ranging from recording studios to art galleries, entertainment spaces, restaurants, bars, cafes, fashion, film companies and retail. It has helped regenerate a significant area of London, creating a new cultural quarter. For almost 20 years Alan was CEO of The Vibe Bar which closed in Nov 2014 and whereupon he co-founded The Night Time Industries Association with colleagues from around the UK.
History
23 September 2019: Alan Miller – Can we deplore the artist but love the art?