Zurich Salon at Denkfest
Join us at the Denkfest, organised by the Swiss Freethinkers, on Sunday 5th November, to discuss and debate, among other things, whether CRISPR is the printing press of biology and to ask if we need to rethink intelligence in an era of AI.
The four-day Denkfest runs from Thursday 2nd November until Sunday the 5th, 500 years after Martin Luther nailed his "95 Theses" to a church door in Wittenberg. The Zurich Salon's Denkfest salon will be on Sunday between 11 AM and 12:30 PM.  It follows a panel discussion on CRISPR, which begins at 09:15 hrs. After lunch, there will be more sessions, which will debate whether our contemporary conception of humanism needs a radical reformation in the wake of scientific and social breakthroughs. A one-day ticket for Sunday 5th, including our salon, can be purchased here (use the salon code  sal-017-dfs for a 15% discount), and it is also possible to buy other single day and an entire Festival pass ticket using the same link.

Rethinking intelligence in an era of AI
In 1950, Alan Turing proposed a test to assess whether a machine could be seen as being intelligent: a human evaluator would have a conversation via keyboard and screen with two partners unknown to him or her, one is a human being, the other a machine, and both attempt to convince the evaluator that they are thinking human beings. If the evaluator could not tell one from the other, the cognitive capacity of the human and the machine were said to be on par.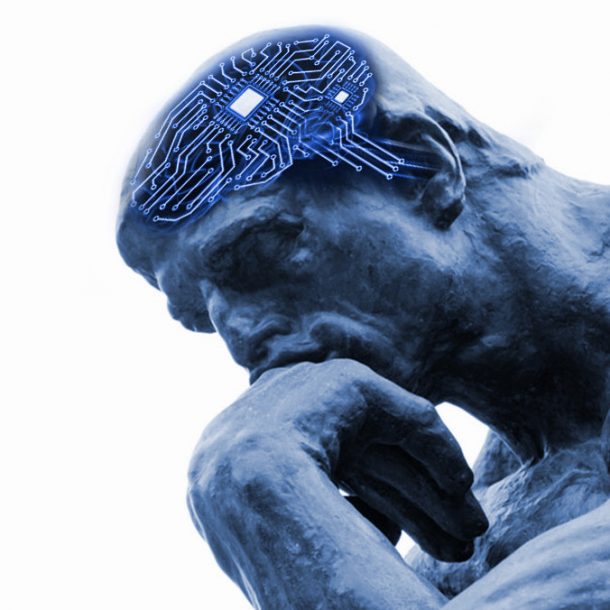 Now, if we are to believe some prominent forecasters, machines will soon surpass our own ability to think. Is this really the case? And if so, even if it takes longer than predicted, what does this mean for our future? Do we need a reformation of the concept "intelligence" in order to further distinguish ourselves from machines? Are we humans really in danger of being replaced by machines in every aspect of life? And what is intelligence anyway?