An Evening With …
Our "Evening With" events are exclusive debates with an expert on a given topic. The audience is limited to ensure intimacy, intensity and depth of the conversation, so do not wait when tickets are issued!
An Evening With Professor James Woudhuysen
Work From Home: Is The Office Dead?
DATE TO BE ANNOUNCED, ONLINE

Prompted by reactions to Covid, debate still rages about the merits and defects of working from home (WFH). For some, the issue is still how to go 'shifting to a remote-first culture'. Yet after an initial period of euphoria, when The Death of The Office was widely felt unstoppable, positions have become more nuanced, with many business leaders joining the Bank of England's chief economist, Andy Haldane, in believing that WFH can starve us of 'creative raw ingredients – the chance conversation, the new person or idea or environment'.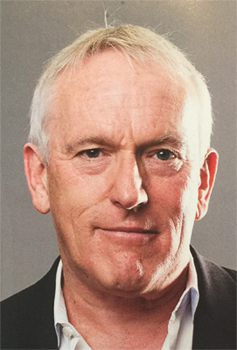 With the help of our special guest Professor James Woudhuysen we'll set out to answer three questions:
Is there anything about 'office life' that is worth preserving?
Can the office or WFH arrest the decline of productivity growth?
Has the decline in white collar solidarity shaped the rise and fall of the office? Is the shift to the home its consequence, such as getting away from your boss/HR's prying eyes?
History
23 September 2019: Alan Miller – Can we deplore the artist but love the art?
12 November 2019: Brian Stansbury – What is a sensible immigration policy?
15 September 2020: Dr. Lars Schernikau – Fossil Fuels: Friend or Foe?